Looking for information on insurance? You've come to the right place!
AmIWorryFree.com is an online resource to teach you the ins-and-outs of insurance. Whether you're fresh out of college or just want to learn more about your options for auto, home, watercraft, or umbrella coverage – we're here to help!
If you have any questions or would like to Locate An Agent, we'll get you pointed in the right direction! You can even complete a quick Needs Assessment to help you identify some general limits and coverage recommendations.
IMT Insurance has served the Midwest for over 130 years. We provide home, auto and business insurance through over 1,000 independent agencies in six states: Iowa, Illinois, Minnesota, Nebraska, South Dakota and Wisconsin. We encourage you to "Be Worry Free with IMT".
Enjoy what matters most and leave the worry to us!
Your personal insurance may seem overwhelming, but it doesn't have to be! Insurance 101 is written to help you consider the important things in your life and assure that you can protect them now and forever. We encourage you to browse the different sections to find the insurance options and information that is best suited for you. If you have any questions that are not answered, feel free to submit your own insurance questions to us, and we will help you find the answers you are looking for! Thanks for visiting AmIWorryFree.com!
Peace of Mind That You Deserve
You may think it doesn't matter where you buy your insurance, just as long as you are covered, right? Wrong. Insurance acts as an important safety net for you, your family, your home, your car or your business and is not something that should be treated lightly. Purchasing your insurance through Independent Insurance Agents can help save you money, ensure you are protected properly, provide you the service you deserve, and above all, assure you peace of mind.
Here are FOUR simple reasons why we believe that using an Independent Insurance Agent is the best method of purchasing insurance:
You're treated as a person, not a number. It is easy to develop a personal relationship with your Independent Insurance Agent. Many times he or she lives in and is actively involved in your same community, making it easy to visit with your Independent Insurance Agent.
You get variety. An Independent Insurance Agent isn't tied to just one insurance company. They can give you excellent service and competitive prices while searching for a broad range of coverages. Your agent is flexible to adjust your coverages as your insurance needs change.
You get personalized claims service. When you need help, skip the phone mazes and strangers and speak with your agent. They can contact the insurance company and help you through the entire claim process to help you get the prompt and fair settlement that you deserve.
One-stop shopping makes it easy. A full range of products – home, renters, auto, business, life and health – are available to you through Independent Insurance Agents. One call puts you in touch with someone who can work with you as you determine your needs together.
Currently Offering Insurance in 6 States
We're happy that you're interested in locating an IMT agent. IMT currently offers insurance policies (via independent agents) in the following states:
Iowa
Illinois
Minnesota
Nebraska
South Dakota
Wisconsin
To locate an agent, please enter your ZIP code.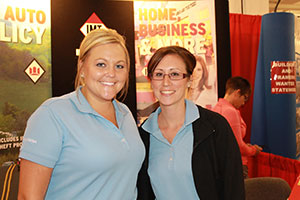 We hope this site has helped you learn the basics of the insurance industry. With this information, you should be able to formulate a basic plan to protect yourself, your property and your future.
If you have any specific questions regarding insurance that we have not addressed or answered on this site, please complete this short form and we'll get back with you right away.
Did you know that IMT is one of Iowa's Top Workplaces?
IMT is a friendly and performance-oriented organization and was named a "Top Workplace" by the Des Moines Register once again in 2020! Our employees' attitude towards the company, fellow employees and interest in their work, plays a major role in the overall success of IMT.
The Des Moines Register and their research partner, Workplace Dynamics, surveyed employees from companies around the state of Iowa. Employees were asked what was most important to them, and then rated their employer on those priorities. The Top Workplaces were chosen based on the feedback to these surveys and categorized based on the number of employees in the company.
You can learn more by watching the video, or on our website. If you are looking for a rewarding career with a great company, check out our Current Opportunities.